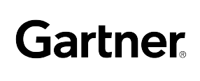 AI-augmented, software-testing solutions provide capabilities for advanced and self-optimizing automated testing through machine learning (ML), self-healing heuristics, or computer vision. These tools dramatically improve the software quality, reduce cycle time, provide early feedback about the quality of release candidates, and improve consistency.
The testing tool market (excluding mainframe testing) segment is $2,319.7 million, which is expected to increase at a 7.5% compound annual growth rate (CAGR) in constant currency through 2026

– Herschmann et al.,2022
Get your complimentary copy of the Gartner Market Guide for AI-augmented software testing to learn how software engineering leaders can:
Maximize the value of AI by identifying areas of software testing in their organizations, where AI will be most applicable and impactful, such as in visual testing.
Use this research to evaluate vendors that offer AI-augmented, software-testing tools by requesting evidence for how they can improve efficacy in each specific area of software testing.
Modernize their teams' testing capabilities by establishing a community of practice to share information and budgeting for training.